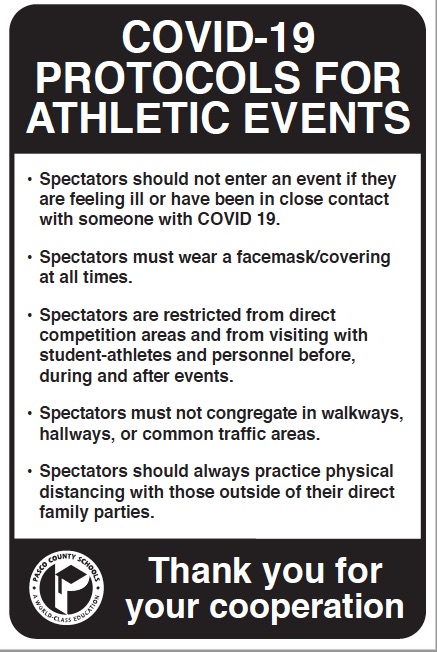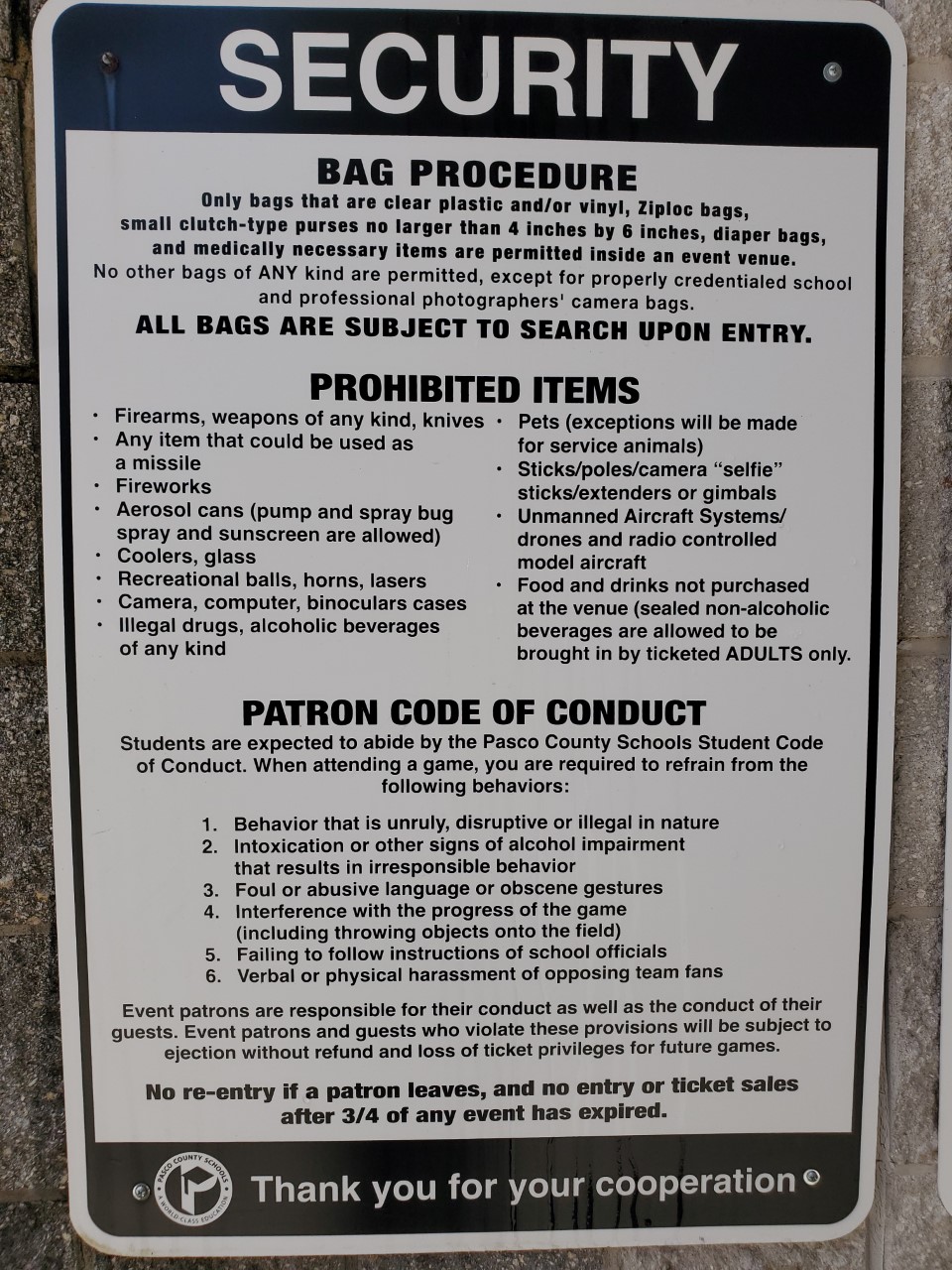 Dear WRHS Family:
During these strange times, our athletic events will be handled much differently than in years past.  We will have limited seating at all athletic events.  We will not sell tickets at the gates.  All tickets must be purchased on gofan.co.  When we reach the new limited capacity, there will be no more people allowed into the event.
For each home game, if you have purchased a season pass, you will be guaranteed admission to the event. Season passes for athletics can be purchased through the Pay Fees option on MyStudent.
Senior Citizens- We will hold back a limited number of senior citizen tickets up until game time.  At that point, they will be released to the general public.
Free Admission passes (PCSB Employees, FHSAA passes)- We will hold back a limited number of tickets up until game time.
Under school-age children will still be let in free with parents (up to capacity).  Children will need to be seated with parents and adhere to all of our safety procedures.
 When attending Wiregrass Ranch events, masks are required.  Rows and seats will be marked off on where to sit or not sit.  Please wear masks and social distance.
We ask that all WRHS families and students follow the expectations regardless of personal feelings regarding face coverings. It is important to remember that schools are allowing sports to continue only if safety procedures can be maintained both on the field and in the stands.
Thank You for your cooperation.
Wiregrass Ranch Athletics
PDF of information on this page