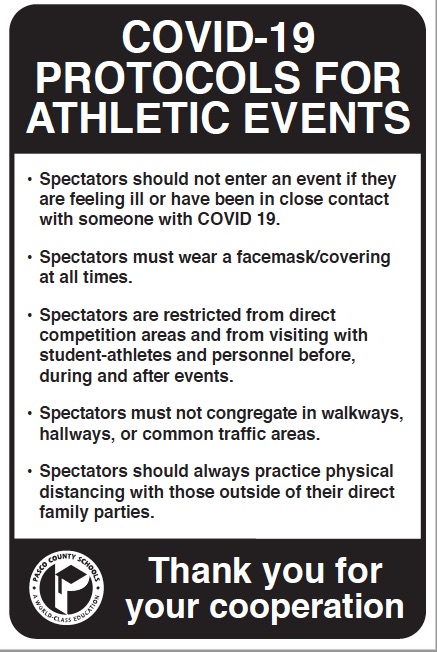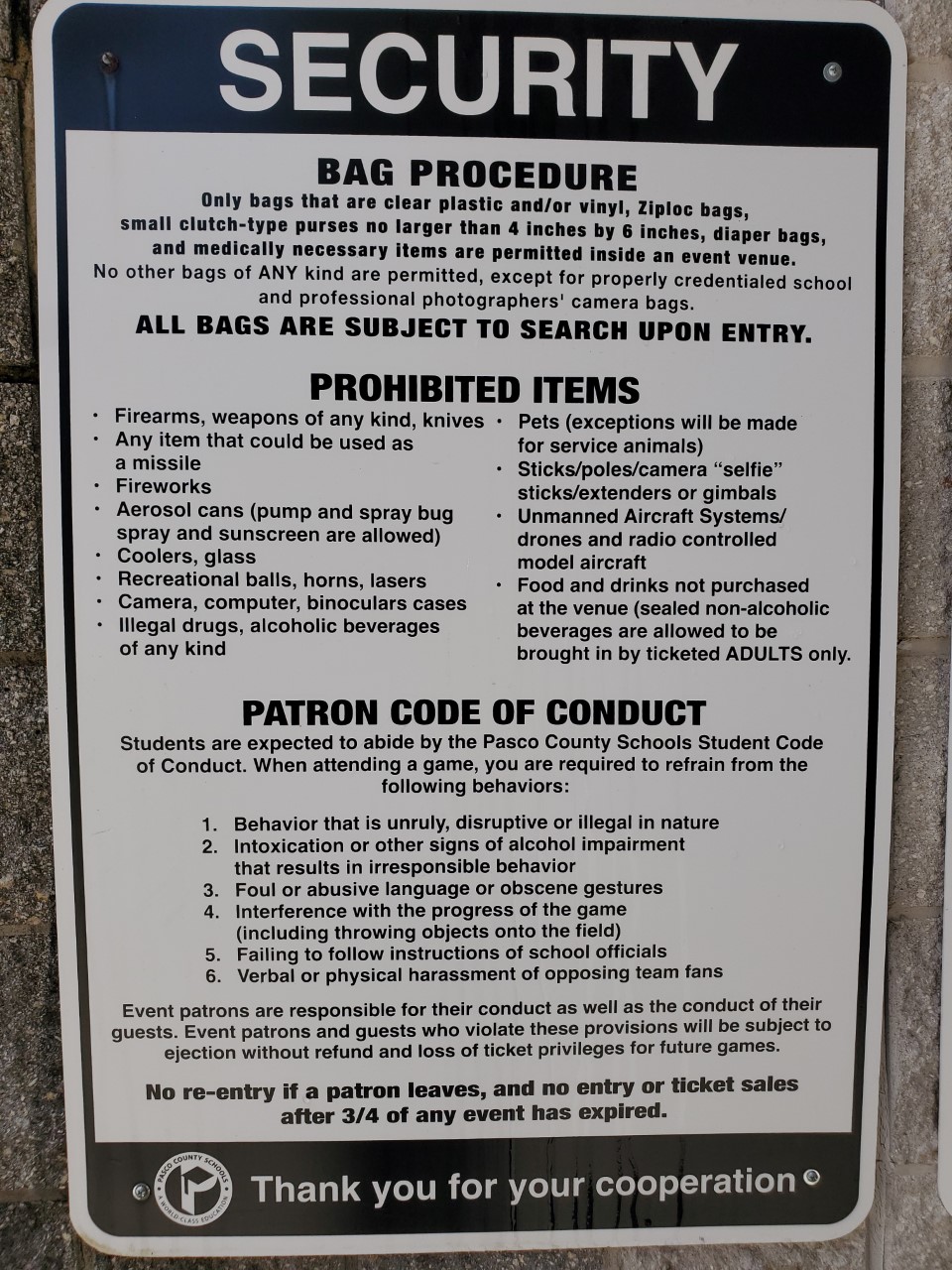 Dear WRHS Family:
During these strange times, our athletic events will be handled much differently than in years past.  We will have limited seating at all athletic events. 
 When attending Wiregrass Ranch events, masks are required.  Rows and seats will be marked off on where to sit or not sit.  Please wear masks and social distance.
We ask that all WRHS families and students follow the expectations regardless of personal feelings regarding face coverings. It is important to remember that schools are allowing sports to continue only if safety procedures can be maintained both on the field and in the stands.
Thank You for your cooperation.
Wiregrass Ranch Athletics