Christy Rankin
Asst Principal - Class of '23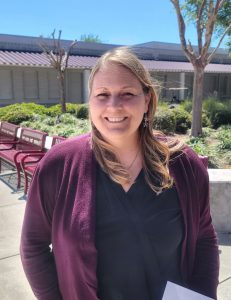 Self Enroll in Class of 2023 Canvas Course Please make sure you are logged into myPascoConnect and enrolled in your grade level course! Throughout the year, class sponsors, guidance and administration will communicate important grade level information that will be important to you.
Twitter Account WRHS Class of 2023@WRHS2023 
Click here for a step by step guide to sign up for Class announcements as a Parent
Class of 2023 Administrative Contacts
February Reminder Video :)
Senior Family's, please take a few minutes to check out the video from Mrs. Rankin with important reminders and celebrations of our Senior Class. You can access the link in the email or text from this message, it is also on the Class of 2023 page on the WRHS website under the student tab and the student's Class of 2023 Canvas Page.
Senior 2023 Reminders (Feb 2023).mp4
11/30/2022 Class of '23 Meeting Notes
Please visit the Senior Timeline on the front page of the website from time to time for updates
Cap and Gowns need to be ordered by 1/20/22
We are excited to have a new gown this year!
Order at: https://herffjoneswestcentral.com/
Also check out the other Senior items that are available to purchase
December 7th from 6:00pm tp 8:00pm Herff Jones will be in the cafeteria to take any orders in person, they will also have some spirit items that you can purchase and receive right away!
December 7th from 5:00pm to 7:00 pm there will be a College and Career Planning workshop in the media center. All grades are welcome to attend this event.  Please contact Mrs. Hensley if you have any questions.  Please bring a laptop for use during the workshop.  Additional laptops will be made available as needed.
Senior Fees in MyStudent (Rycor) $50
Please pay as soon as possible! We will start email reminder to those who have not paid towards the end of January
Seniors were also reminded that they have to be on track to participate in Senior Activities including purchasing tickets to Grad Bash and Prom. Please visit the WRHS website to learn more: https://wrhs.pasco.k12.fl.us/bulls-pride/   Unexcused absences are the #1 reason students in the Senior Class are currently off track.