Wiregrass Ranch High School Homecoming Week Oct 8 – Oct 13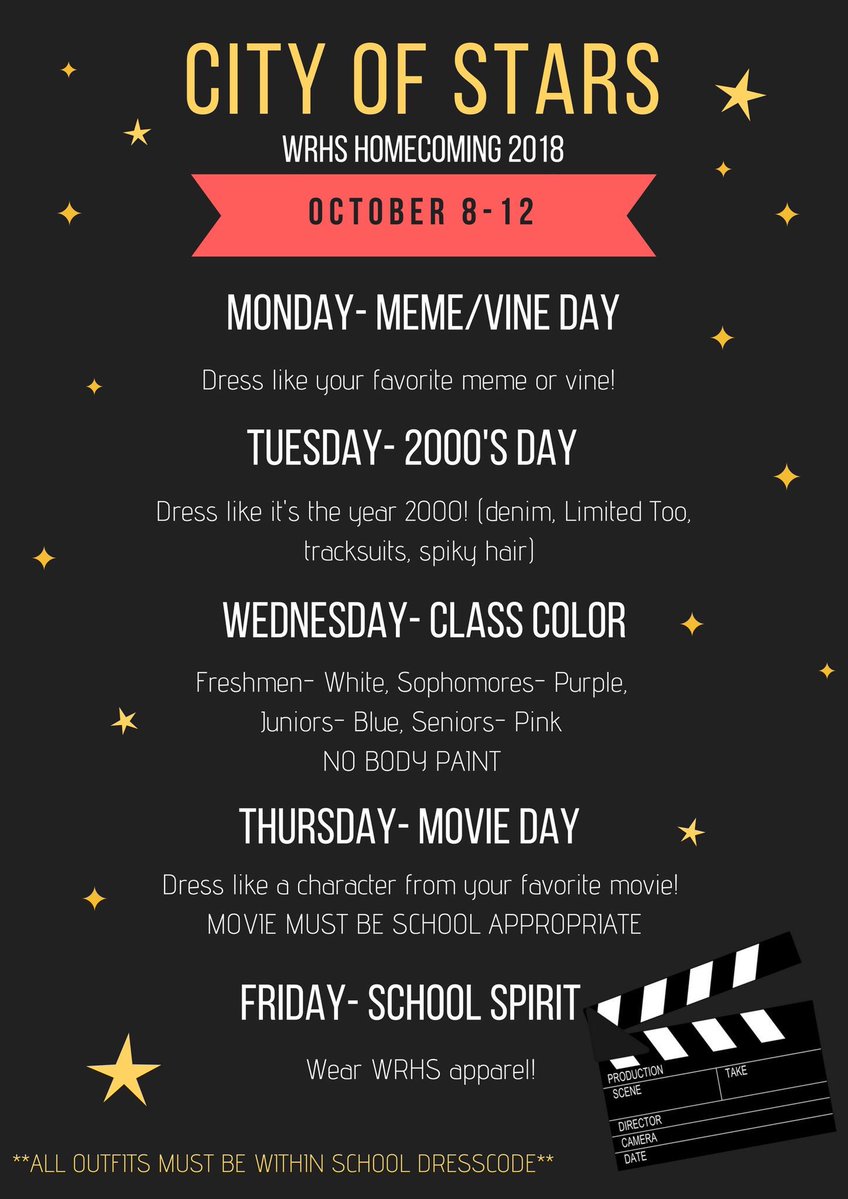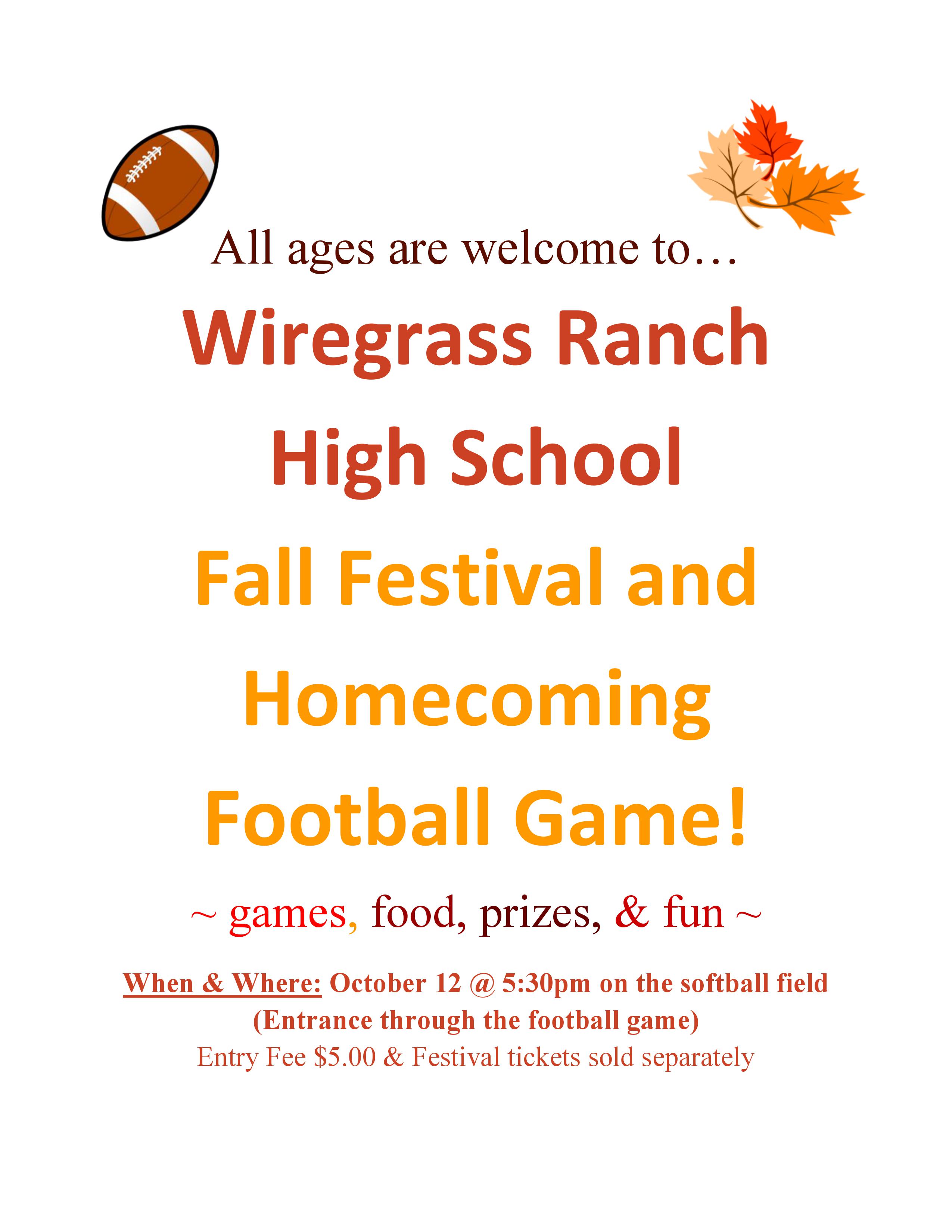 Homecoming Dance, Oct 13th
Saturday, October 13th

From 7pm – 11 pm @ Wiregrass Ranch High School Gym
Ticket Sales
All tickets will be sold in the Cafeteria between 11AM and 1PM and the cost is $25
Only "On Track" students can purchase a homecoming ticket.
Ticket sales for all grade levels will continue through Thursday, October 11th.
Number of tickets available are limited.
Homecoming Links
Pep Rally 
The entire student body of Wiregrass Ranch High School will participate in our Homecoming Pep Rally, Friday, 10/12/18. Please follow the updated  2018_2019 Pep Rally Bell Schedule.
Fall Festival & Homecoming Football Game, Oct 12th
Festival Tickets, Food Purchases & Homecoming Football Game Tickets Sold Separately
Fall Festival
Fall Festival is Friday, October 12th and begins @ 5:30

Entrance through Wiregrass Ranch High Football Field

Fall Festival Entry Fee is $5.00
Food Purchases
Meal Wristbands are $7.00 and they include:
Hot Dog or Hamburger

Potato Salad

Chips

Cookie

Soda or Water
You can purchase extra chips, cookies or drinks for $1 each
Homecoming Football Game
Homecoming Football Game begins @ 7:30

Wiregrass Ranch Bulls vs. Freedom Patriots

Festival Tickets & Homecoming Football Game Tickets Sold Separately

Football Game Online

Ticket Sales