Welcome to Student Services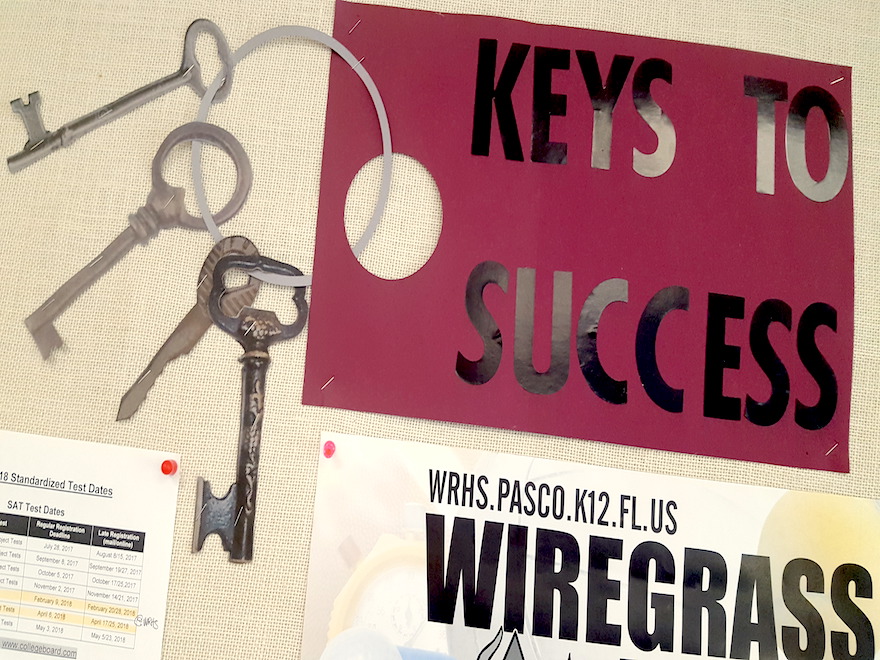 Office of Student Services and Student Counselors
Student Counselors & Office of Student Services Directory 
We are here to enroll students in school, place them in appropriate classes, and help them meet their academic goal. If you need to see your counselor, please send a detailed email.  Appointments will open back up in the Fall.  
Change of Address
Planning to move? Proof of residency is required for all students that have moved to a new address. Pasco County School District requires 3 proofs of residency. Proof of residency documents are listed below.  No other proof of residency will be accepted.
Please provide evidence of owned or leased residence: Copy of deed or property tax assessment records, current lease or rental agreement or notarized letter from the landlord.
Please provide one of these: Copy of a current utility (electric/water) bill or initial order for service
Please provide one of these: Copy of one of the following current documents supporting stated address: Auto registration, Florida Driver's License, Florida ID card or voter registration.
Student Counselor Appointment Requests
Student Services Counselor Appointment Requests are available. Parents, if you need to see your counselor, please send a detailed email to your student's School Counselor. Students can request an appointment at this link:  STUDENT SCHOOL COUNSELOR REQUEST
Parent Conference Requests
Before scheduling a conference, please email the teacher with your concerns or leave a message for the teacher through our front office at 813-346-6000.  Your message will be forwarded to the teacher.  Once you've tried to resolve the issue by email or phone and still would like to meet to discuss your concerns, please contact Student Services at 813-346-6011 to schedule a conference. Please note that conferences are held at 7 am or 2 pm.  We request that the student be present at the conference.
Registration
General Information
Registration Link   –  Internal weblink to Registration page For registration questions, please contact Tanya Hilton at 813-346-6009 or email:  thilton@pasco.k12.fl.us. In order to provide the best quality service to families, we ask that you submit only fully complete packets.  Registration packets can be downloaded or picked up in the Student Services Office.  Please be sure to review and complete all 11 pages before the packet is submitted or prior to your appointment if applicable.
Other Academic Information
Orientation
General Information
Orientation Link  – Internal weblink to Orientation page