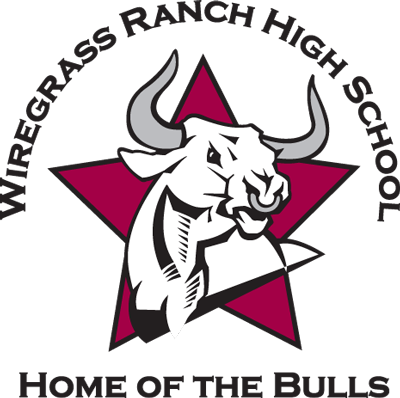 WIREGRASS RANCH HIGH SCHOOL
2909 Mansfield Boulevard • Wesley Chapel, FL 33543 • (813) 346-6000 • Principal: Robyn White
Freshman Assistant Principal: Krystal Packard • Sophomore Assistant Principal: Allison Taylor

Junior Assistant Principal: Diamela Vergne • Senior Assistant Principal: Christy Rankin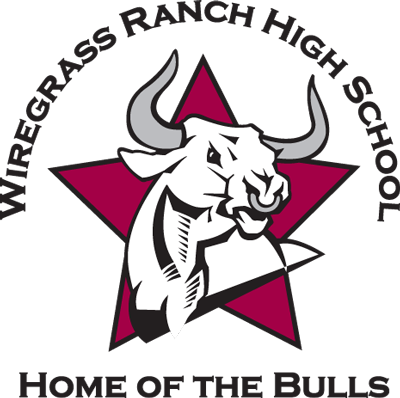 WIREGRASS RANCH HIGH SCHOOL
2909 Mansfield Boulevard • Wesley Chapel, FL 33543 • (813) 346-6000 • Principal: Robyn White
Freshman Assistant Principal: Krystal Packard
Sophomore Assistant Principal: Allison Taylor
Junior Assistant Principal: Diamela Vergne
Senior Assistant Principal: Christy Rankin
Show RESPECT:
Reach for excellence,
Strive for the best,
Plan for the future,
Engage in amazing ideas,
Concentrate on core values,
Teach each other kindness.
Questions?
Have a question or want to provide feedback? You're in the right place! Let's Talk! is designed to streamline communication by giving you a central location to submit a question, concern, or comment. Provide your contact information and someone from our school will get back to you very soon.
Safety Information
In order to protect the health and safety of employees and students, those who access Pasco County School locations must self-screen for symptoms and other risk factors of COVID-19. If you answer yes to any of the questions, you should NOT be on a school campus or in a district office. The screeners are accessible on our Covid-19 Screeners page.
SCHOOL NEWS
Nominate Senior Superlatives Here!
Click here for information on
SAT and ACT Virtual Practice Tests 
Hosted by Wiregrass Ranch HS PTSA
Updated Bell Schedule
WIREGRASS RANCH HIGH SCHOOL
2022 – 2023 BELL SCHEDULE
(as of 1/3/2023)
8:06 – 9:01        Period 1 (55) 
9:06 – 9:56        Period 2 (50) 
10:01 – 10:51    Period 3 (50)
10:56 – 11:46    Period 4 *(11:16 – 11:46) (50)
11:51 – 12:41    Period 5  *(12:11 – 12:41) (50)
12:46 – 1:36       Period 6  *(1:06 – 1:36) (50)
1:41 – 2:36         Period 7 (55)
 *Indicates Lunch Periods
Teacher Hours: 7:30 am – 3:00 pm
Student Services: 7:30 am – 3:00 pm
Front Office: 7:30 am – 3:30 pm
Breakfast: 7:39 am – 8:06 am
Updated Tardy Policy 2023
TARDY POLICY STARTING JAN 2023
Tardy counts will now tally an entire quarter and discipline will be as described below. Student counts will reset each quarter. Discipline has been made more progressive as the number of students with excessive tardies has increased. Total is for all classes in a quarter
When a student has:
3 Tardies, lunch detention will be assigned
6 Tardies, Afterschool Detention will be assigned
9 Tardies is a referral and 3-hour Saturday Detention
12 Tardies will give a day of ISS
Every 5 Tardies after 12 will be another day of ISS   
College and Career Planning
Attention Wiregrass students and families……Mrs. Hensley will be hosting a face-to-face College and Career Planning workshop on Wednesday, December 7th from 5pm-7pm in our media center.  All grade-levels are welcome.
Mrs. Hensley will cover a multitude of topics including:
Resources for College Planning and Major/Career Selection
Post-Secondary Planning Junior and Senior Year
SAT/ACT
Financial Aid
Finding Scholarships
How to Apply for College
NEW in 2022: Navience
Navience is an online platform that helps students at more than 13,000 schools discover their strengths, explore college and career interests, create actionable goals and find their best-fit path after high school. Pasco County Schools has partnered with Naviance to provide you with tools for achievement through academic, career and college planning.
Extended Senior Picture Deadline
WRHS Seniors your Deadline has been extended to December 10th. Schedule at giganteproductions.com   
Starting semester 2 the consequences for being tardy will be more progressive.  Tardy counts will accumulate for all classes throughout the entire quarter. The goal for this is to increase academic time and decrease interruptions to the start of class for teachers and...
read more
Volunteer
---
Volunteer Applications & Programs