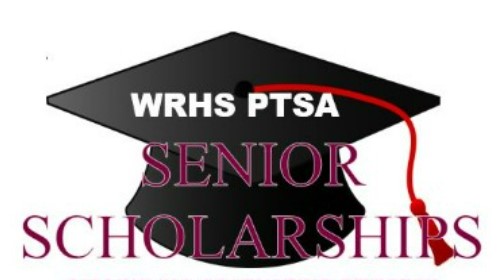 CALLING ALL GRADUATING SENIORS!!
THE WIREGRASS RANCH PTSA SENIOR SCHOLARSHIP APPLICATIONS ARE NOW AVAILABLE ONLINE AT
EACH YEAR THE PTSA AWARDS A NUMBER OF SCHOLARSHIPS TO DESERVING GRADUATING WRHS SENIORS. 
THIS YEAR A TOTAL OF six SCHOLARSHIPS IN THE AMOUNT OF $500 EACH ARE BEING OFFERED. A HIGH GPA IS NOT NECESSARILY REQUIRED (3.0 WEIGHTED GPA MINIMUM)
Must be a WRHS PTSA student member as of November 30th, 2023
Application deadline is
Thursday, April 20th, 2024
by 2:30 pm
Click Here to go to the WRHS PTSA WEBSITE
Home – wiregrassptsa.memberhub.com
Store – https://wiregrassptsa.memberhub.com/store?limit=21&live=true
JOIN THE WRHS PTSA!
Click Here to learn how to join the WRHS PTSA
Senior Scholarship
WRHS's PTSA is looking for PTSA Student Board Members
PTSA Wants YOU! Yes, YOU, the "S" in PTSA!
WRHS PTSA is looking for student PTSA Board Members to represent our student body
What does the Student PTSA Board Member Receive?
• Volunteer hours
• Something that looks great on college
applications
❖ Must attend ALL monthly PTSA Board Meetings —2nd Tuesday at 7 P.M. in the front office admin conference room —
❖ Get involved with PTSA and have a saying as to what activities, programs, spirit wear and student body
concerns.
❖ Must have at least a 2.5 Gpa
**We are looking to have a representative from every grade.**
If interested please send email to linaawadallah4@gmail.com with your full name, grade, student #
** DEADLINE OCT 13**