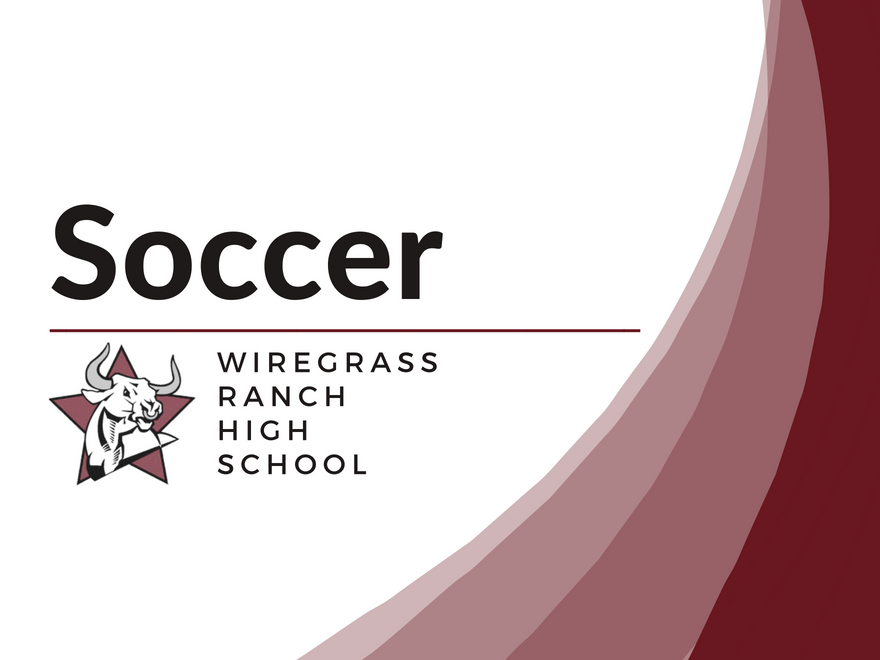 Please follow us on Twitter for information and updates
If you have any questions please email Coach Wilson at dawilson@pasco.k12.fl.us.
Wiregrass Ranch High School Soccer
TRYOUTS for Boys and Girls Soccer
Tryouts for boys and girls soccer are on October 21st and 22nd at 2:10 – 4:30
Girls Soccer 
Girls soccer preseason fitness dates:
October 1, 3, 8, 10, 15, 17 (2:10-4:10)
Girls Varsity and Junior Varsity soccer practice dates.
October 21st, 2019 – February 28th, 2020 (2:10 – 4:30)
Requirements
Students need to have an active physical (EL2) and consent form (EL3) in order to participate. Forms are accessible from the District Website or below.
Must supply your own water.
Important Information & Documents
Required forms: